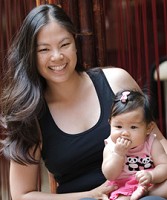 Debbi first explored yoga as a way to deal with the pressures of a high-stress job in IT and has been practicing various forms of hot, hatha and flow yoga since 2002.
Debbi is registered with the Yoga Alliance (RYT200) and Canadian Yogic Alliance (CYA-E-RYT200) and has been teaching since 2004. Her additional certifications include prenatal and kids yoga. She has also shared the joy and benefits of yoga with other new moms through Mom and Baby yoga classes.
Yoga has brought her the physical benefits of endurance, focus and flexibility and most importantly inner strength and awareness.
Debbi teaches yoga because she wants to share her passion for yoga, and believes that we can all take our yogic experiences off the mat and in to our daily lives.
Debbi endeavours to make yoga accessible to all levels of practitioners, and loves putting together uniquely inspiring playlists. In her classes, expect her to guide you through a vigorous practice with an emphasis on being true to your Self and gaining joy, not frustration, on your mat.
---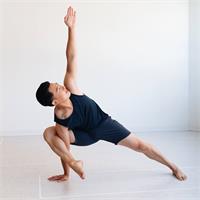 As the principal instructor at Yoga Tree, Jason is best known for his authentic and no-nonsense approach to yoga. Jason offers unique seamless-sequencing, challenging his students to reach their full potential in each yoga practice. In his level 2 classes, Jason will guide students to balance their strength and flexibility, challenge gravity, and introduce arm balances as which are part of his foundation asanas. In his level 3 classes, students will play with the foundation asanas, exploring new variations, deep backbends and inversions. Jason completed his 200 hour training in Mysore, India and 500 hour training in New York City. Jason is also an ambassador for Lululmeon Athletica promoting yoga benefits to the greater community.
---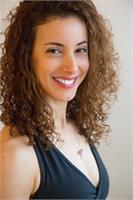 The practice of Yoga transformed Karin's life. It got her in touch with her true self, developed a deeper awareness and profound understanding that opened her heart and mind to the limitless possibilities in life.
Karin has been practicing Yoga since 1999 and teaching since 2007. She is fascinated by the 'step by step' of self discovery through this practice and excited to share her insights and love for Yoga with the world.
Karin's class's focus is on staying connected to the inner self with emphasis on breathing, developing body and mind awareness, as well as core strength, muscle tone, improved posture, balance and inner confident.
She is a senior instructor at Yoga Tree studios and a teacher training program director. She believes that the practice can be adaptable to suit every body when attending the specific needs of the individual and encourages her students to listen to their bodies and work in a way that feels safe to them while having fun with their practice.
---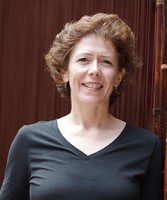 Annie Marie is a certified Iyengar yoga instructor who has been practicing yoga over 10 years. She has recently returned from Pune, India where she studied with Geeta and Prashant Iyengar at the Ramamani Iyengar Memorial Yoga Institute. Anne Marie discovered the benefits of yoga after struggling for many years with a demanding career in the film and television industry. Her teaching is a blend of careful asana work, anatomy and compassion.
---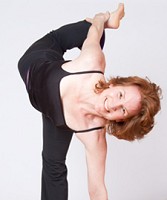 Mary believes no matter what age, size, agility- everyone can benefit from a regular yoga practice. Mary teaches yoga classes in a non-competitive and accepting atmosphere. Mary's classes offer a mindful based exercise that increases focus, flexibility and strength to promote your over-all health and well-being. In Mary's classes, you can expect to learn proper physical alignment, greater self-awareness while healing, expanding and excelling the capabilities of your body and mind.
---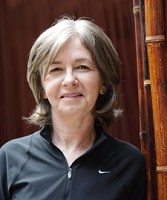 Deborah, a certified Iyengar yoga teacher, endeavors to empower her students to create their own sense of wellbeing and strength through their yoga practice. Her studies include classes at the Iyengar Institute in Pune India and in Canada with senior Iyengar teacher. Deborah guides students through a sequence of Iyengar yoga postures, breathing and meditation techniques designed to improve energy flow in their bodies. Improved energy flow promotes positive changes in physical and mental health and the feeling of happiness within.
---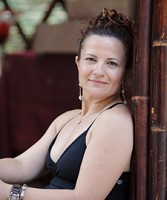 As a yoga teacher, Lina strives to provide a very comfortable, stimulating and challenging learning environment. Her classes aspires to empower, motivate and guide students to achieve their personal goals while enjoying and respecting their present practice.
---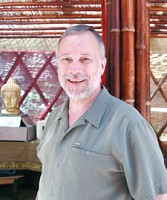 Yoga as a philosophy and physical discipline has been a major interest of Tom's since the early '70's. Tom has studied Iyengar Yoga regularly for over eight years, and supplemented this training with classes from a number of other senior Iyengar Yoga teachers along with attending the Iyengar Yoga school in Pune, India in 2007. As many other dedicated students of Iyengar Yoga have learned, Tom appreciates the physical health and emotional benefits one can experience from regular practice of this discipline. He enjoys encouraging his students to experience this same awareness with care and enthusiasm.
---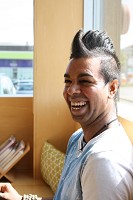 Nash's classes are unlike any others. His classes are fun, playful, lighthearted and vibrant. He is extremely knowledgeable when it comes to philosophy and shares his knowledge with anyone who comes to his classes.
---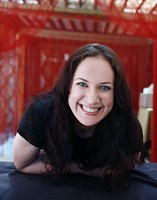 As a yoga teacher, Kate combines her social psychology background with passion for all things health and fitness. After exploring various styles of yoga, including Hatha, Iyengar, Kripalu, and Restorative yoga, Kate found that more vigorous styles of yoga such as ashtanga and hot yoga were best aligned with her personality. Kate is a graduate of Yoga Tree teacher training program. Kate's high-energy classes emphasize strength and alignment, as she encourages students to challenge themselves, while respecting their limits.
---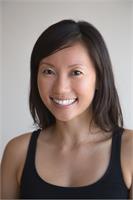 Diana discovered the benefits of yoga after experiencing tremendous stress in her personal and professional career. Her passion for yoga sent her on the journey to deepen her personal practice and to share the boundless holistic benefits of yoga to everyone. She aspires to motivate and guide students to improve their overall health and wellness through the development of self-confidence, spiritual and physical awareness, improved strength and flexibility, and stress reduction. As a successful graduate of the Yoga Teacher Training Program with Yoga Tree back in 2010, her high-energy classes are a flavorful blend of Ashtanga Vinyasa and traditional Hatha yoga with a focus on alignment, balance and endurance.
---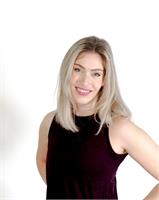 Kim offers classes where students can relax and clear their minds, while still being challenged and delivering what their physical body needs.
Specializing in Ashtanga, Vinyasa, and Yin, she completed her initial teacher training with Yoga Tree and has expanded her knowledge with various teachers in Canada and India. Practicing since 2005 and teaching since 2010, Kim's ongoing learning is a commitment to her students and her personal yoga journey.
Her passion for helping others inspires her to hold space for fun, creative and safe practices that accommodate every individual yogi.
---
Sandra believes the benefits of yoga go beyond physical fitness and is committed to developing the inner aspects of the yoga practice. In her classes she encourages her students to do their best, listen to their bodies and respect their abilities, as well as to focus on their breath while they work in the right alignment. Her classes are well balanced and flow with ease from pose to pose, as she challenges her students to develop strength, flexibility and inner awareness.
---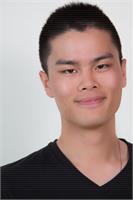 Alvin began as a student at Yoga Tree before evolving into an instructor. Being a well-rounded athlete, Alvin incorporates a fast paced, high-energy tone with an emphasis on strength, flexibility and alignment into his classes.
Join Alvin's classes to bring balance between the physical and spiritual aspects of yoga. Incorporating a mix of classical Hatha and Ashtanga to wake up the body, mind and spirit, Alvin's contagious optimistic attitude inspires students to challenge their limitations, all while accepting the present moment.
---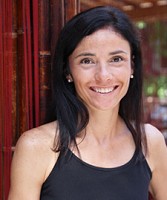 Ramona comes from a teaching background with a speciality in Physical Education. Her classes incorporates balance, flexibility, strength and mental focus with dynamic movement in order to enhance communication between mind and muscle. Being sensitive to the needs of her students, Ramona will help you appreciate where you are in your practice and help to foster your growth.
---

Emily began practicing yoga in 2004 to balance her involvement in rugby and complement her passion for dance. Along with its physical advantages she discovered the deeper spiritual connection and lifestyle benefits. As a yoga instructor Emily hopes to share her love and knowledge of yoga with her students. Her classes aim to provide students with the opportunity to grow as individuals along their personal yoga paths, and to be challenged physically and spiritually through the mind-body connection.
---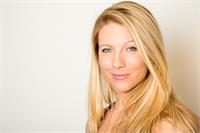 Amanda has been recognized for her inspirational classes that focus on the physical and mystical aspects of yoga. A versatile teacher who graduated Yoga Tree's teacher training program in 2010. Amanda has continued her education while obtaining many more certification in such styles as Yin and Acro Yoga. Her playful and creative teaching style which includes light-hearted analogies and rhythmic transitions from posture to posture will leave students feeling both inspired and lighter after class. Amanda's students are quick to acknowledge how safe they feel when exploring intricate postures and navigating the possibilities of their body and mind in her classes. She creates an atmosphere where each student is encouraged to celebrate their own body and mind within each moment.
---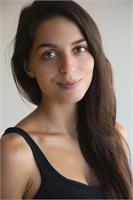 Rita has been a practicing yoga for 8 years and has undergone profound physical and mental transformations through her practice. She recognizes yoga as a moving meditation, a tool which all individuals can use to reconnect with their physical body, to quiet their mind and to attain a state of balance. In her classes, Rita blends dynamic movement with inner stillness, leading students through quickly flowing postures, encouraging movement that is graceful, steady and guided by the breath. Rita strives to provide a meditative experience in her classes, working to help students build flexibility in both body and mind through their practice and leave the class with a sense of lightness and connectivity.
---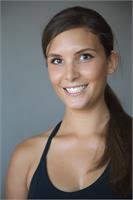 Rebecca began practicing yoga in her teens as a figure skater to improve her balance and flexibility. She continued to practice because it was just so much fun. Since then Rebecca has been coming to her mat with the intention to practice yoga and has enjoyed every moment. She continues to develop a practice with less expectation and more attention to the details of the specific posture in the specific moment. Whether it's breathing out with each movement into a forward fold or pushing down through a precise area of your foot in a standing posture you can be sure Rebecca will focus on it in her personal practice and teach it in her classes.
Rebecca encourages students to practice yoga with integrity; letting go of the desire to achieve "perfect" or more advanced postures, and focusing on the details of alignment, body awareness, deep steady breath, and the overall feeling in the posture.
Rebecca graduated from the Yoga Tree teacher training program in 2011. She currently enjoys teaching and practicing her own style of yoga based on Hatha, Ashtanga, Anusara, Iyengar, Yin, and Restorative yoga. She is also working towards earning her license as a Naturopathic Doctor.
---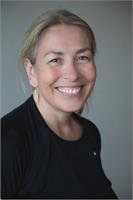 Having first encountered yoga as a child, Ali returned to the practice in 2002 and sampled various styles including Iyengar, Viniyoga and traditional Hatha before finding Jivamukti Yoga. Ali completed her Jivamukti Yoga Teacher certification and apprenticeship in 2005 and began to teach in Toronto. In late 2007 Ali left Toronto and spent the next two years travelling, studying, teaching and practicing yoga in Australia and New Zealand. Ali continues to study all aspects of yoga -- special interests include Sanskrit, meditation and yoga philosophy -- and has additional certifications in both Restorative and Yin Yoga. Ali endeavours to guide students through a safe, breath-driven practice with a focus on alignment and an exploration of the practitioner's inner landscape. Ali is grateful to all of her teachers and dedicates her efforts to the happiness and freedom of all beings.
---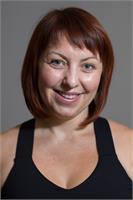 Stephanie Maxwell is a Certified Yoga Teacher and Registered Massage Therapist. A graduate of the Yogaspace teacher training program, Stephanie sees yoga as a powerful and beneficial practice that strengthens and supports individuals and communities.Stephanie specializes in Restorative Yoga at Yoga Tree.
With an advanced knowledge of anatomy, Stephanie facilitates therapeutic alignment in restorative asanas, allowing the practitioner to fully release in the poses while being supported by the props. Her goal is to work with the nervous system, inducing the relaxation response, connecting mind, body and spirit and decreasing stress in one's life.
---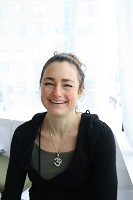 Kim has been practicing yoga for over twenty years and teaching for seventeen years. Kim recently returned from California where she apprenticed and worked with Elise Browning Miller. During her years traveling and teaching with Elise, Kim taught at yoga retreats and at intensives such as Yoga Journal conventions. Throughout her career, Kim also studied intensively with renown, gifted teachers: Rodney Yee, Shiva Rea, Seane Corne, Richard Freeman and Baron Baptiste. Kim's classes are infused with humour, insight and energy.
---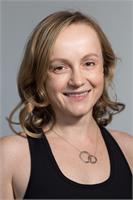 Joanna's pas­sion for move­ment started when she dis­cov­ered Hatha Yoga in the spring of 2003; since then, her inter­est has flourished and her commitment to the prac­tice of movement has deepened. Joanna com­pleted her Yoga teacher train­ing in 2010 in Vinyasa and Hatha style.
She has also com­pleted Yoga Ther­apy work­shops, and has received her Restora­tive Yoga Certification in 2013.
Joanna started practicing Pilates in 2011. The method has educated her with a comprehensive understating of anatomy, increased overall body awareness and core strength, which are all are complementary to her yoga practice.
She is currently also a STOTT Cer­ti­fied Mat­work and Injuries and Spe­cial Pop­u­la­tions (ISP) Pilates Instruc­tor, and teaches Pilates/Yoga Fusion classes, in addition to her regular Yoga classes. She finds it most rewarding to make Pilates and yoga accessible to everyone, and works closely with students of all levels. Teaching and learning movement is a source of inspiration for Joanna, and she looks forward to ongoing experiences as an instructor, and as a student on the mat.
---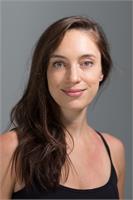 Aley found yoga five years ago and she absolutely loves it. What began as a physical practice has grown to offer her a deep sense of connection, balance and possibility. She completed her 250-hour teacher training with Yoga Tree and is grateful to her teachers Jason Lu, Karin Charuz and Elysia Baldassarra. Aley strives to promote a safe place to practice for her students, focusing on alignment, mind and body awareness and the breath. Through playful, flowing sequencing, Aley challenges her students to explore the great potential of their bodies, hearts and minds. Join her for a light-hearted practice, finding humor, sweat, joy and inner stillness.
---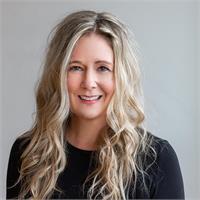 A graduate from McMaster University in Psychology, Michelle utilizes her understanding of human learning to cultivate balanced yet challenging classes. Michelle encourages students to utilize relaxation techniques to release themselves from self-imposed limitations and move deeper into their personal practice. Encouraging students to connect breath to movement, focus on alignment, balance strength and flexibility, develop core strength, and have fun. Michelle's classes are both challenging and light hearted. When Michelle is not teaching you can usually find her upside down in her favourite asana, headstand.
---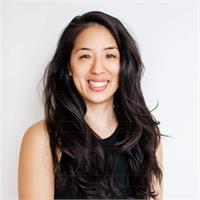 Adventure, compassion and determination are the three pillars of Sandy's yoga philosophy. Sandy's classes are a blend of precise alignment cues and adjustments with a down-to-earth humour and humility that make for an empowering vinyasa experience. She considers each class an opportunity to rediscover our innate capability for joy, and to inspire all yogis to live their fullest lives.
Sandy discovered yoga after coming off a surfing injury while living abroad. Advised by a fellow surfer to take up yoga, she found that yoga provided a method of connecting to our world that was kind, genuine and loving. She has been living, breathing, moving and healing with yoga each day since. Inspired constantly by her fellow yogis, Sandy is currently working towards her 500 hr advanced certification under the Yoga Medicine curriculum.
---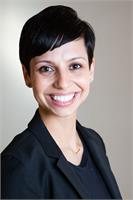 Dr. Elysia Baldassarra graduated from the University of Waterloo with an Honours Bachelor of Science Degree in Biomedical Sciences, with specializations in the areas of biology and psychology. From there, she attained her Doctor of Chiropractic degree from the Canadian Memorial Chiropractic College with clinical honours. She believes continuing education is fundamental to exceptional patient care, recently completing a Masters Degree in Rehabilitation Sciences.
As a Certified Yoga Instructor, Dr. Baldassarra combines her medical knowledge with the physical and mental rejuvenation of yoga practice, giving her patients and students the unique opportunity to fully work towards optimal health. You can find her teaching an invigorating class at Yoga Tree, working in the wellness center or preparing yoga teachers in training as an anatomy professor. She aspires to motivate and educate her patients and students to achieve their personal health goals while attaining the benefits of mind and body awareness.
Dr. Baldassarra has a passion for teaching, and is proud to work as an associate professor in the faculty of Pre-Health Sciences at George Brown College. She uses her clinical knowledge and experience to help students reach academic success.
Dr. Baldassarra has an interest in women's health, including pre and post-natal care. As a Doctor of Chiropractic, a professor, and a mother, she has the unique ability to teach at a level understood by all. She has developed a passion to share the benefits of yoga and chiropractic care experiencing first hand the importance yoga had on her own pregnancy.
Dr. Baldassarra has been inspired by the practice of yoga and its ability to prepare the
body and mind for the miracle of childbirth.
---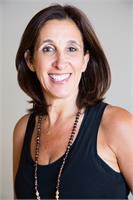 Lee's passion lies in helping children achieve their optimal potential. Using her knowledge of development and learning styles as an Occupational Therapist, Lee has created a yoga program specifically for children that utilizes a whole body and mind approach. Lee's classes are appropriate for all children between the ages of 5 and 12. Each 45 minute class incorporates the physical aspect of yoga as well as addressing concentration, focus and social development, and ends with a take-home craft.
---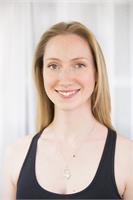 Karen began her practice with yoga 12 years ago and completed Classical Hatha Yoga Teacher Training in 2005 with Yogi Vishvketu and Chetana Panwar. Based in yoga asana, Karen weaves her Reiki Master Certification into the flow and purpose of her classes to encourage people to embrace their personal power and sense of fun. Karen is also certified in Advanced Yoga Philosophy with Scott Petrie and joyfully draws from The Groove Method dance training to infuse her classes with her passion for movement expression to facilitate healing for everyone. She teaches Hatha, Restorative, Therapeutic and Prenatal yoga.
---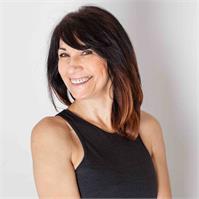 Gordana has been on a lifelong quest for health and balance. As a result of this journey, she came across Yoga and began practicing in 2004, feeling immense benefits from the start. A year and a half after joining Yoga Tree, Gordana received her teacher certification and began working as an instructor in early 2011. Her classes are mainly Hatha and Restorative inspired, and aim to help students feel more energetic, healthier, stronger and more flexible from their practice. Gordana is passionate about practicing and teaching yoga and hopes that in the long run, her students can share this passion with her and achieve a sense of mental and physical balance, feeling relaxed and at peace, on and off the mat.
---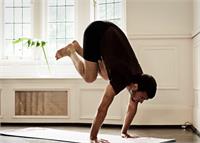 Jonny Belinko is a yoga teacher based in Toronto, Canada teaching
Ashtanga Yoga in the Sri K. Pattabhi Jois tradition. He has traveled
twice to Mysore, India to study Ashtanga Yoga with
Sharath Jois at the Ashtanga Yoga Research Institute.
---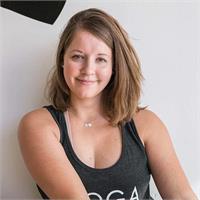 A student of yoga for over 5 years, Monique has embraced the practice for its physical challenge and its
profound effect on emotional well-being. With the integration of music into her Vinyasa and Hatha flow classes, Monique brings energy, precise instruction, creative sequencing and emphasis on the healing benefits of breathing.
Monique encourages her students to develop self-awareness, to let go of judgement and to guide their practice from a quiet place within, thereby experiencing well-being on every level.
---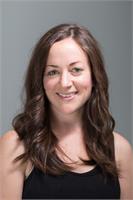 Tami walked into her first yoga class over ten years ago and has been hooked ever since. Her practice focuses on linking breath with movement in a fun and creative way. She wants her students to walk away from her classes feeling lighter, happier and more mindful just as she does every time she steps off the mat.
---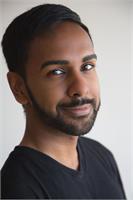 Aaron first discovered yoga as a teenager. He was immediately drawn to the balance yoga brought to his life, and this passion eventually led him to explore teaching. Emphasizing a playful and light-hearted approach in his classes, he strives to cultivate an atmosphere of self-reflection and awareness. Since completing his initial teacher training he has studied Yin and Restorative Yoga. His teachers and students provide him with an endless source of inspiration. Aaron seeks to share what he's learned in the hopes of helping others discover, improve, and maintain their own personal practice.
---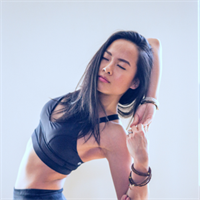 Queenie is a Toronto-based yoga instructor who believes that yoga is much more than being able to do advanced postures. She is first and foremost a student of yoga. Over the past 8 years, Queenie moved from North America to various parts of Asia, and then back to North America. She's practiced and taught in Shanghai, Hong Kong, Singapore, Atlanta, and Toronto, where she had the opportunity to learn from a variety of teachers with diverse styles and views on yoga. A graduate of Yoga Tree's teacher training program, her teaching style combines all of her favourite components learned from these experiences. She uses each class to teach both fundamental postures and techniques, while at the same time introducing interesting new flows and target poses. Expect to be asked to smile while in her classes, and to sweat.
---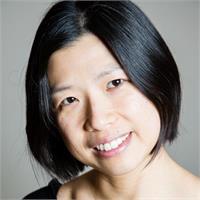 Mabel Pun is a certified yoga instructor, certified Thai yoga therapist, reiki master and meditation guide. She has acquired 600 hours in training and is a graduate of Yoga Tree Teacher Training Program. Mabel has studied intensively with many world renowned teachers in different disciplines of yoga and therapeutic modules which included yin, restorative and prenatal and postnatal yoga, thai yoga therapy, reiki, meditations, sound healing, inversions, hand and arm balancing, specific core training, alignment and breathe work.
By using props in a creative way, her approach in teaching delivers precise alignment with simple principles to make challenging asanas accessible. She brings compassion and understanding to her classes and workshops, and delivers healing from a therapeutic base to help students find peace and joy from within.
---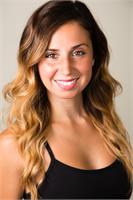 Jen is passionate about sharing the many wonderful physical and mental health benefits of yoga. Her focus is on core strengthening, alignment and breath work. With a background in performance and creative arts, she loves to incorporate guided imagery into her classes.
---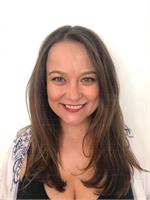 Endurance, strength and flexibility collaborating together with calmness and stillness of the mind; this formula is the basis behind all of Edyta's classes. Connection to breath and engagement of core results in less strain physically and mentally in not only a yoga practice but in all aspects of life.
Edyta's love for people shines through in her classes. Humbleness and humility are integrated through Edyta's teaching style; her spirit and energy is felt by all of her students.
Edyta's classes are light hearted, very energetic and highly empowering. Focus is on breath, proper alignment, core strengthening and tension release.
Edyta has practiced yoga for about 10 years, until finally deciding to dive in and complete her teacher's training with Yoga Tree Studios. She believes yoga has completely changed her life, making her a more compassionate and understanding human being. Her yoga practice and ability to connect to breath, has also tremendously helped her in her battle with anxiety. The benefits of yoga are endless. A yoga practice changes each person who commits to it in such a deep and profound way, everyone's journey is different, and it's up to each individual as to what that journey will look like for them.
---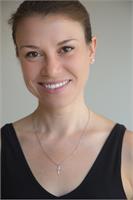 Jelayna found yoga in 2006. For the next four years she visited her practice with a shy reluctance. A collegiate athlete who studied at the University of Kansas on a full athletic scholarship for rowing, she graduated with a Bachelor's in Psychology. Working in both corporate and non profit positions, she searched for balance. It wasn't until 2010, when she walked through the Yogatree studio doors, that she began to find the internal peace and balance yoga provides through physical, emotional, mental and spiritual movement.
She finally fully gave herself to the practice of yoga. A grateful graduate of the Yogatree teacher training program, her focus is on helping others find self acceptance through the practice of yoga. Movement of the body helps still the mind. If your mind is racing, come and enjoy a class with Jelayna. Just be ready to leave your reluctance on the mat.
---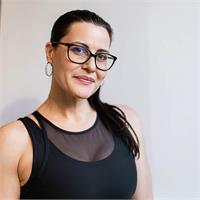 Jennifer was initially introduced to yoga over 10 years ago to compliment and counter-balance weight training. It was during Jennifer's training at the Canadian School of Natural Nutrition that she fully learned the wealth of holistic health benefits yoga has to offer. As a Registered Holistic Nutritionist, it is necessary to not only offer advice specifically related to nutrition but to also recommend clients include regular exercise, stress management, self inquiry and meditation into their lifestyle. For these and many other reasons, Jennifer strongly recommends some form of yoga practice to many of her clients.
Her approach to teaching focuses on alignment, building strength and having fun!
---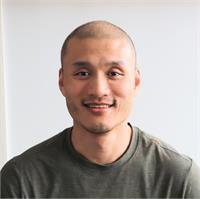 Parry first found Yoga to help with the physical demands of being an automotive technician. What started as a physical practice has transformed into the quest to deepen his understanding of the practice of Yoga. Parry's classes emphasize strengthening and the benefit of proper alignment. He is passionate to share and he aims to guide all levels of yogis to find their own practice.
---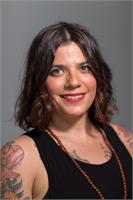 Jo is a Yoga and Pilates teacher from Toronto obsessed with finding new ways to move, stretch, dance and build mobility and strength in the body. She believes in these practices because of their accessible nature and how they cultivate a mind-body connection. Her teaching style starts with small precise movements to build them big, dramatic and expressive. Jo teaches a variety of classes, from beginner's to active vinyasa style hot classes. You'll find her philosophy rings true in all her classes. The magic is in the movement…. and also in a well curated playlist!
Jo is a graduate of the Yoga Tree teacher training program. She is so grateful for the community at Yoga Tree for accepting her into the teaching faculty and for letting her grow and develop her practice and the practice of her students. Jo considers herself a perpetual student and has build upon her YTT in various ways. She obtained her Mat Pilates certification in 2015 through Body Harmonics. Jo is continuously exploring all elements of the yoga practice, from anatomical and scientific elements of asana, strength and mobility training and exploring the world of meditation and mindfulness practices.
---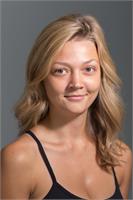 At the young age of 13, Mariah attended her very first hot yoga class. After that introduction and with the encouragement of her mother, she continued to grow within her yoga practice. By her first year of school at the University of Toronto, her practice matured and she decided to take her practice to the next level. In the summer of 2013 she committed to the Intensive Teacher Training with Yoga Tree. Today, you can find Mariah leading classes as one of the youngest yoga instructors in the City of Toronto. Her high-powered classes are a cross of traditional Ashtanga and Vinyasa; with emphasis on alignment and building strength . Be prepared to work up a sweat!
---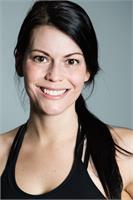 I first turned to yoga through fitness looking for a workout for the body, but little did I know I would discover so much more. Making my health my priority was the best decision I ever made and the passion and enthusiasm that I acquired along the way is exactly what I hope to pass on to my students. My classes are strong but also light with creative dynamic sequences that will encourage students to find their inner strength. Teaching yoga is a way of giving to others what you have received and, by doing so, improving a shared quality of life.
---
Cheri was drawn to yoga in 2008 by the beauty of the creative and artistic postures, and was captured by the many benefits she received to the mind, body and soul. She is a graduate of the Yoga Tree teacher training program, and incorporates a fun and positive energy into her classes.
Life is too short to be taken so seriously, and she aims to instill joy into people's lives by leading them through their practice with a smile.
---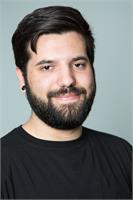 Lucas discovered his practice during a slump of depression and anxiety. Through yoga, he was able to alter and transform his perspectives of life and overcome his battles with depression through a more positive mindset and lifestyle . Additional physical benefits from his dedicated yoga practice include weight loss and the feeling of becoming more physically fit.
This new and improved lifestyle of healthy living inspired Lucas to teach yoga, sharing his own transformation with others, while helping others improve themselves. While Lucas likes to keep things fun and light-hearted, his sequences will make you sweat!
Lucas has graduated from Yoga Tree's 250 hour teacher training program, but it was only the beginning of his journey. He hopes through teaching and studying that he can further his own knowledge and practice while helping others explore their practice as well.
---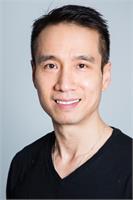 Peter first started yoga in 2008 and received his RYT 200 Teacher Training at Yoga Tree Studios in 2013. From Peter's perspective, yoga has brought him strength, flexibility, peace, stability, grace and balance into his life and he believes yoga is for all people and hope to share his passion and commitment with others. Namaste.
---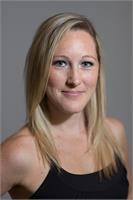 Michelle discovered yoga in 2010 and immediately fell in love with the practice. As a former gymnast, yoga became a natural way to regain strength, flexibility and overall fitness. What started as a primarily physical practice, has developed into a strong passion for all that yoga has to offer; physically, mentally and spiritually. A graduate of Yoga Tree's Teacher Training Program, Michelle is excited to share her love of yoga with her students and help them advance their personal practices. Come to Michelle's classes ready to flow, sweat, laugh and breathe.
---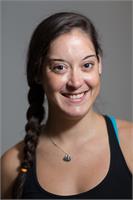 Ang discovered yoga in 2009 when she finally let her roommate drag her to her first class. Given her background as a gymnast she was always told she'd love yoga and she immediately fell in love with the practice. Yoga truly increases her balance, flexibility, and strength in the physical, mental and spiritual aspects of life. After finishing her teacher training Ang has dedicated as much time as she can to teaching yoga outside her job as a laboratory manager at Sick Kids Hospital. Her intensely smiley personality combined with her knowledge of human anatomy provides students with classes in which they can be challenged, find proper alignment, and have fun in the process
---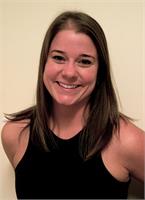 Anna is excited to be sharing her love for the mental, physical and emotional benefits of yoga. After practicing for about five years, Anna moved to Vancouver where her appreciation for yoga really took root.
She moved back home to Ontario after a few years out west and completed the Teacher Training with Yoga Tree. She is passionate about helping her students find connection to their surroundings, to each other and to themselves. Her focus is on alignment and breath work and she loves to challenge the student's strength in her high-energy classes.
---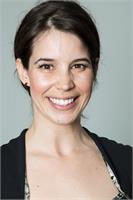 Alexa is a certified yoga instructor through Yoga Tree Studios. Her personal yoga mantra is "Ahimsa" or non-violence. She would like to bring this practice of non-violent yoga into the community noting that many of the issues seen on the mat are also treated on a daily basis by health care practitioners, like chiropractors and massage therapists.
After spending seven years working alongside such health care professionals Alexa envisions the art of non-violent yoga as a tool to bring relief to an over-worked, generally tense and totally stressed out community.
There is so much more to it than the physical appearance of the postures and she has always believed a holistic approach to the body is the best way to take care of our most precious gift. Yoga provides us with the body awareness to discover injury or tension, and helps the process of healing by preventing the injury from getting worse and providing space for the area also calming the mind and alleviating stress.
---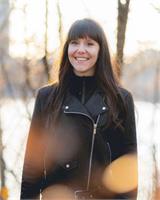 Kate Young began her yoga practice in 2009 while she was studying the performing arts at Randolph Academy. After graduating she completed her initial Yoga Teacher Training, studying the Ashtanga Vinyasa tradition and went on to complete The Art of Mysore Advanced Teacher Training. Certified in Thai Yoga Massage and Reiki she enjoys bringing elements from both of these traditions into her practice. She hopes her classes will enable students to explore the body's potential through organic movement and yogic postures. She is grateful to be teaching at Yoga Tree and is very much looking forward to the year ahead!
---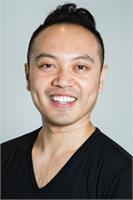 Farley came to yoga to work on his flexibility by suggestion from his Muay Thai Kickboxing trainer. Realizing that yoga is not only physically beneficial but also mentally therapeutic, Farley hopes to inspire others to find the same healing qualities from yoga.
Farley has an extensive background in Massage Therapy, and he offers insight to his classes focusing on proper alignment and safety, while still challenging students and encouraging a sense of fun and excitement.
---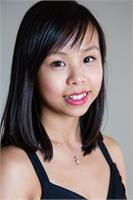 Shirley started her yoga journey in 2007. What started out as a fun exercise soon became her form of self-care to relax from school. While working abroad, she recognized that the benefits of yoga go beyond the physical practice. Yoga was a moving meditation which helped her center and focus the mind.
Shirley strongly believes yoga is a journey to understand one's own body. She hopes to cultivate body awareness, honouring one's body through the practice of yoga. In Shirley's class one can expect variations and it to be mindful and fun.
---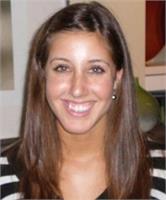 Erin has been practicing Yoga since 2004 and completed her 250-hour teacher training with Yoga Tree. Her love and passion for yoga shines through in all of her classes.
Erin focuses on strength, endurance and flexibility while still connecting to the breath and calming the mind. She believes Yoga has completely changed her life, making her a more understanding and compassionate person. It has also changed the way she reacts/deals with issues and has found more peace, love and acceptance within herself.
The benefits of yoga have made such a tremendous different in her life that she is very excited to share this gift with others.
---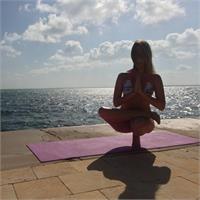 Christine is living her dream; she has completed her 250 hour teachers training with Yoga Tree under the guidance and direction of Jason Lu and Karin Charuz and now leads heart-opening, focused, hatha flow inspired classes that combine her dynamic love of movement with the practice of yoga. In her classes, students learn to embrace and reflect upon their divine self within. Christine's classes are challenging, uplifting, and approachable, as she is passionate to share the positive effects of yoga. She takes you beyond the physical aspects of yoga and brings you into your own sacred space.
---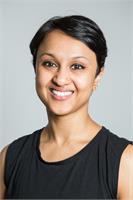 Nisha first found yoga while working in an advertising agency in India in 2008. To her, Yoga is a way of life and she looks at yoga as a human experience that inspires stability, flexibility & strength at all levels: physical, mental, emotional, and spiritual.
A graduate of Yoga Tree's Teacher Training Program, she gives thanks to her teachers Jason Lu, Karin Charuz and Elysia Baldassarra for their gentle and open-minded approach to teaching. Nisha's main focus is on motivating her students to feel the JOY that is; bringing body, breath, mind and spirit in sync! Her classes are a dynamic flow integrating breathing techniques, alignment, and core work. Come experience her love of yoga as she shares with you the amazing layers of experience that it can offer with an array of positivity!
"Nothing in the world can purify as powerful as wisdom;practiced in yoga, you find this wisdom within yourself"-Bhagvat Gita
---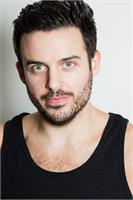 Matt's classes focus equally on internal and external strength and awareness. Whether you are a beginner or an advanced practitioner, he looks forward to challenging you mentally, physically, and spiritually.
The amazing power of yoga has had a completely transformative effect on Matt's life. By overcoming personal health challenges, as well as witnessing enormous progress in the lives of so many others, Matt is a true believer in the hugely positive benefits of yoga.
---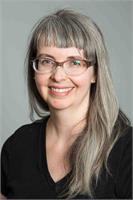 Vani has always been inquisitive about how things relate to one another, how people create the world by how they live their lives. She started in journalism, moved on to corporate ethics and public education, and then fell in love with Yoga where she felt the perfect combination of individual experience within a collective of like-minded beings.
She is an Advanced Certified Jivamukti Yoga Teacher, has been teaching for over 10 years. Her classes are playful and detailed to encourage an experience of joyful exploration, and always has a unique musical soundtrack to keep you moving.
She is grateful to have been taught directly by Jivamukti Yoga Founders, master treachers Sharon Gannon & David Life, as well as to have learned from Manorama D'Alvia, Bhagavan Das, and Lama Marut.
Vani Devi has also trained in Yoga Therapeutics with Susi Hately. She has been profoundly moved in her personal experience of both practicing and teaching these methods.
---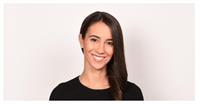 Caroline was initially drawn to yoga as on outlet for stress release and physical activity after long days in the office. Quickly realizing that the benefits of yoga were much more meaningful than anticipated, she found greater balance, focus, and physical strength that stayed with her both on and off the mat.
As a Yoga Tree Teacher Training graduate, she has acquired deeper knowledge, a stronger personal practice and found a love for expressing her creativity through challenging and unique sequences. Caroline hopes that as a teacher she can help others enjoy the benefits of yoga through exploring and developing their practice.
---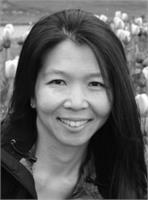 Kelly has a love for the outdoors and sports including running, volleyball, and soccer. She discovered yoga and pilates over 10 years ago and fell in love with them after a serious Achilles injury that helped her achieve a gentle yet speedy recovery.
Over the past few years she has concentrated more on yoga due to the mindfulness and focus that it brings to her life. She graduated from Yoga Tree's teacher training program shortly after her arrival to Toronto from Vancouver.
In her classes, there is a focus on core, strengthening and balancing in a fun yet challenging environment. She believes in stimulating the students' body, mind and spirit through practice in a safe and healthy manner.
---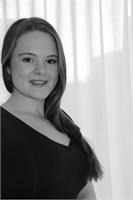 Heather is a graduate of the Yoga Tree teacher training program and a practitioner of Thai yoga massage who has been practicing yoga for over a decade. Yoga has helped Heather to develop better body mechanics that are an asset even (or especially!) when going for a run, sitting at her desk, or curling up on the couch! She enjoys the strength, flexibility, and acceptance yoga has brought into her life and welcomes the opportunity to support other practitioners to find the benefits of their yoga practice. In her hatha, vinyasa, and hot classes, Heather encourages awareness of positive body alignment, steady breathing, and mindful movement. During restorative classes, students also have the opportunity to experience relaxing, Thai massage-inspired adjustments if they wish. She invites you to find moments of stillness and appreciation of your body, breath, and mind.
---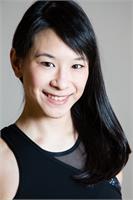 Rana's yoga journey began in 2009, and she has only grown more passionate for it ever since. Yoga has helped her find an inner peace, brought a greater joy, and has taught her to gain a better sense of awareness.
A graduate of Yoga Tree's Teacher Training program, Rana hopes to help others find balance through mind, body and breath. She strives to make her classes fun and challenging while focusing on balance, strength, flexibility, and alignment.
---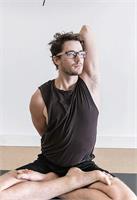 Jovian began yoga in 2010 when he moved to Toronto for university, and quickly became hooked, finding the combination of vigorous exercise and mindful breathwork to be a wonderful counterbalance to the pressures of grad school. A grateful graduate of the Yoga Tree Teacher Training Program, Jovian is thrilled to be able to share the transformative practice of yoga with others.
Through creative and challenging classes emphasizing breath, alignment, and endurance, Jovian aims to help his students find release and clarity on the mat, and leave the studio feeling lighter, happier, and perhaps even a little bit saner.
---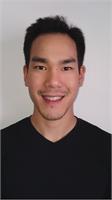 Dang discovered yoga in 2013, while on vacation in Mexico. Having been active and involved in sports growing up, he had been trying to stay in shape primarily with weight lifting. Dang was quickly captivated by the practice of yoga as a way to increase his flexibility while maintaining strength and stamina in a balanced way. Now he finds that with regular practice, yoga also brings him greater awareness, both mentally and spiritually.
Dang aims to share the valuable knowledge he gained during the Yoga Tree's 250 hour Teacher Training, and to help his students develop their own practice in a safe, fun environment.
---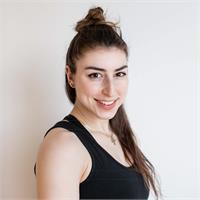 As a professional dancer, dance teacher, visual artist, and dedicated yogi - Amanda sees and feels webs of movement everywhere. She also holds an Honours Bachelor of Arts in Psychology (with a minor in Sociology) from Ryerson University. Yoga, in particular, has (and continues to) transform and integrate her mind, body, and soul. In discovering the magic of yoga, she completed her YogaTree Teacher Training (250hr; July 2015) to teach in hopes of fostering spaces of curiosity, challenge, and attunement for students. Students can expect constant and creative sequencing in Amanda's classes - with a deep focus on matching movement to breath, and fostering strength and flexibility in dynamic ways.
---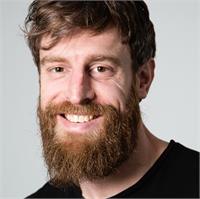 Oliver Dawson-Clark is a Toronto-based Ashtanga yoga teacher with more than 500 hours of teacher training. He has a daily yoga practice and has been teaching classes and workshops in Canada and internationally since 2007. Oliver specializes in yoga for strength building and arm balances, and is popular with his students for his friendly, down to earth personality and straightforward approach.
---
Starting his yoga journey in 2013, Eric stepped onto his mat and a passion for yoga ignited that he knew would continue to blossom. Eric is a 200 hour RYT. He completed his yoga training at Yoga Tree Studios.

Eric likes to add creative and unique ways to make the poses he teaches in class extra graceful and extra elegant to help keep his students inspired. When coming to one of Eric's classes, expect for it not to only be a workout of the body & mind, but also a tranquil healing experience, yin & yang working in perfect harmony.
---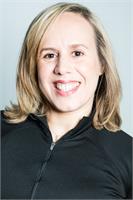 Raquel has been practicing and studying yoga since 2002; specially Classical Hatha and Ashtanga Vinyasa Yoga. As an avid runner and swimmer, the search for balance, relaxation and injury prevention sparked her exploration of yoga. What started as a quest for a more well-rounded physical discipline soon became her life-long journey to a stronger, healthier human being.
She incorporates her background in psychology, meditation, Reiki and Cross-training into her yoga practice and teaching. Always growing through breath, movement and focused attention; always a student, her latest learning opportunity, Teacher Training at Yoga Tree, has developed in her a deeper interest in Yoga as therapy and in making the practice more accessible and meaningful to everyone.
---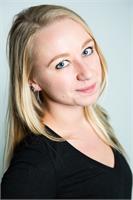 Zen found yoga in 2010 when looking for a way to keep her body and mind healthy in the face of a busy schedule. Yoga quickly became so much more than just keeping a healthy body. It challenged her to get to know herself and how to quiet her mind. To Zen, yoga is about learning when and how surrender and when to push and strive further.
A graduate of the Yoga Tree Teacher Training program, she is grateful to the Yoga Tree community for continuous support and encouragement, enabling her take her own practice further and to share it with others.
In her classes, she guides her students through a challenging practice that connects movement to breath, encouraging them to listen to their minds and bodies. She challenges students to find the balance between surrender and control and to find a way to take yoga off the mat and into their daily lives.
---
Amanda's yoga journey began while completing her undergraduate degree at McMaster University. Yoga was an escape from the stresses of everyday life - it was an opportunity to become more self-aware and gain perspective. Over the years, yoga has served as an outlet, cultivating balance and personal growth through the connection of movement and breath.
Currently pursuing her Doctor of Chiropractic degree, Amanda is a huge believer in the physical and mental health benefits of yoga. Amanda's classes emphasize core strengthening, injury prevention, and proper alignment. Regardless of age or skill level, Amanda will challenge you mentally, physically, and spiritually.
A graduate of Yoga Tree's Teacher Training Program, Amanda is known for her positive energy and light-hearted approach to life. She hopes to share her passion and help students work within their bodies to develop their own personal practice. Amanda invites you to have an open mind and an open heart, as you hit the mat with her and discover the joys of yoga.
---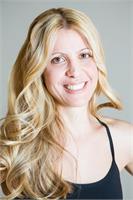 Vicky began her yoga journey in 2013. As a busy mother and full time Law Clerk, yoga was her outlet for inner health, peace and strength. She began to grow very passionate about the physical aspects of yoga, and wanted to share the benefits of yoga with others.
A graduate of Yoga Tree's 250 hour Teacher Training Program, Vicky's classes mainly focus on core strength, with an emphasis on balance, proper alignment, good health, and having a great time! Vicky aims to help her students gain confidence and awareness both in her classes and in everyday life.
---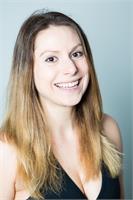 Ani's yoga philosophy is one rooted in self-care and community. She believes that taking time out of our often stressful lives to practice yoga helps to make the world at least a little bit better for ourselves and the people around us.
As a former flight attendant and an human rights activist who has lived in Armenia, Costa Rica, the Dominican Republic – and even a brief stint in Ottawa! – Ani appreciates what every community and culture has to offer the practice of yoga and the ways in which we can take our practice off the mat.
Ani is a graduate of the Yoga Tree TeacherTraining program and grateful for all that her teachers have provided her. Flowing in between effort and ease, her classes teach us how to connect mind and body through strength, flexibility and focus, offering opportunities to expand your physical, emotional and spiritual boundaries.
---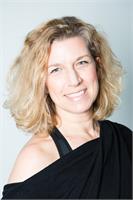 The sanctity of the yoga mat, four corners in which to surrender burdens, release stress, and gain strength. A place of complete acceptance.
After a long absence from yoga practice, Peggy returned to cure a chronic back problem in 2014 and found much more. The physical benefits led to a full appreciation of practice, including the mental and spiritual aspects.
She is inspired by the well-being that yoga brings to people of all ages and abilities. With particular sensitivity to the stresses of today's world, she emphasizes breath and movement to release deeply held tension. Slowing down, finding inner strength and bringing it to a physical expression are personal experiences she would like to share with others.
Peggy is overjoyed to have found her, "Third Act", following previous occupations in interior design and parenting. A grateful graduate of Yoga Tree's Teacher Training Program, she feels blessed to witness the transformative power of yoga.
---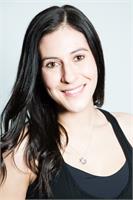 Jaime began her personal practice in 2010 when she attended her first class, ashtanga, while traveling in Tel Aviv, Israel. Being advised to try yoga in order to relieve back pain caused from a competitive snowboarding injury, she instantly experienced the benefits of the various types of yoga. Her love for her practice has grown stronger just as she has, both physically and mentally; from a beginner package at Yoga Tree Vaughan to becoming a graduate of The Yoga Tree Teacher Training Program. She is extremely grateful for the dedication and effort that her teachers Jason Lu, Karin Charuz and Elysia Baldassarra devoted to the program and her personal development.
Jaime focuses on helping students find their inner balance and encourages them to have fun while building strength, and awareness, allowing them to trust in the strength of their bodies and minds. Jaime welcomes all levels of students to her classes and looks forward to guiding you through a smooth flow of strong movements.
---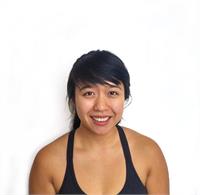 Bonnie's yoga journey started in 2013, when she started working full-time in the Corporate Sector. As a way to relieve stress, she started practicing yoga after a friend recommended it, and has been passionate about the practice ever since then.
Her teaching style focuses on flow, strength, balance, and alignment. Bonnie hopes to share both the mental and physical benefits of yoga with her students. She believes that everyone could benefit with a little bit (or a lot) of yoga in their lives!
---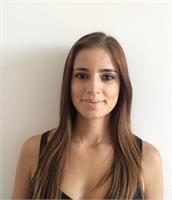 Daniela's yoga journey began in 2007. Over the years she has explored different styles of yoga and eventually followed her passion through Yoga Tree's Teacher Training Program. Her classes are an extension of her personal practice - a balanced focus on strength, alignment, flexibility and breath work.
---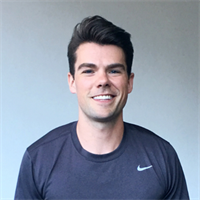 Jonathan's yoga practice helps him stay grounded. Even while he was travelling and working abroad, in Shanghai, Hong Kong, and the United States, he was able to find the time to learn from dedicated teachers. When he returned to Toronto, Jonathan completed his yoga teacher training with Yoga Tree Studios RYT 200. In his classes, Jonathan encourages his students to work towards their own individual edge and focus on how they feel in the postures. He understands that working towards goal poses like headstand can be addictive, but believes that in yoga the real work is aiming for balance in both body and mind. Come to one of Jonathan's classes and expect to be challenged, to let go of tension, and to laugh a little along the way!
---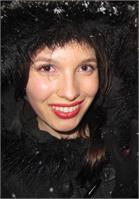 Elena Jutai is a Canadian yoga teacher and a recent graduate of the Canadian College of Naturopathic Medicine. She has a passion for health, wellness, and healing arts. Elena believes that a holistic approach to health and well being is essential to balancing the mind, body, heart and soul. She believes that everyone has their own innate internal healing wisdom and that yoga provides an opportunity to heal. When not teaching yoga you can find Elena at summer music and art festivals, hiking in the forests, writing poetry, making stinky yet awesome botanical decoctions, and questioning the inner workings and meanings of this universe.
---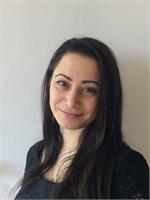 Diane graduated from Sutherland-Chan school in 2006 and has been practicing professional Registered Massage Therapy ever since.
She has extensive knowledge and experience working with a wide range of clients, formulating various treatment plan goals from stress management to postural assessment to prenatal comfort to chronic repetitive injuries and more.
Diane understands the importance of client-focused care in addition to client education and self-care when it comes to achieving any desired therapeutic goal.
In 2010, under the guidance of her guru Yogrishi Vishvketu ji and The World Conscious Yoga Family, Diane travelled to Rishikesh, India and became a Certified Yoga Teacher.
Diane is currently enrolled in Dr. David Frawley's 500 hour Ayuveda Healing course with the American Institute of Vedic Studies under the mentorship of her teachers Yogi Yogesh and Shankari Yogini from At The Core.
Diane's marriage to massage therapy and yoga has illuminated her heart with practice and service. She walks the paths of holistic health and believes that massage therapy can aid as the gateway into ones awakened self-awareness.
The connection to mind, body and soul is the ultimate path toward health and wholeness.
With gratitude, Diane offers a comprehensive well-spring of knowledge and experience. Her compassionate open heart will hold the sacred space for therapeutic treatment and restoration.
"Say not, 'I have found the truth,' but rather, 'I have found a truth.'
Say not, 'I have found the path of the soul.' Say rather, 'I have met the soul walking upon my path.'
For the soul walks not upon a straight line, neither does it grow like a reed.
The soul unfolds itself, like a lotus of countless petals."
---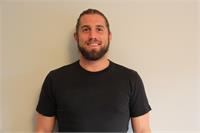 Daniel is trained in and teaches a variety of yoga styles including traditional Hatha, Ashtanga Vinyasa, Vinyasa Flow, Power Yoga and Yin Yoga. He has been practicing for many years and holds a number of yoga teacher training qualifications with schools recognized by Yoga Alliance, including his 500 RYT. With a background in athletics and fitness training, Daniel has a strong understanding of the body and difficulties that can arise from injury, aging and natural wear and tear. Daniel has also trained in yoga therapy to help assist those recovering from acute short term injuries, long term issues, pain management and degenerative problems such as arthritis.
Daniel's philosophical approach is that through yoga and meditation one is empowered to gain awareness and control over their own body and mind and achieve true long lasting happiness and contentment.
---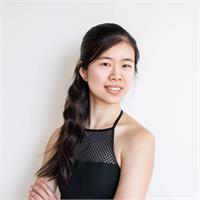 Michelle views the physical practice of yoga as a moving meditation, where the focus on breath acts as a way of bringing the mind and body into a state of union. Pursuing a PhD at the University of Toronto with a focus on the history of emotions, she believes that yoga allows us to explore and better understand our internal landscape, so that we can develop more empathy and act with greater awareness in our everyday lives.
Michelle's classes are dynamic and creatively sequenced, with an emphasis on alignment, breath, and finding a sense of playfulness within challenge. She encourages her students to cultivate balance between effort and ease, and aims to hold space for self-exploration, interconnectivity, and growth.
---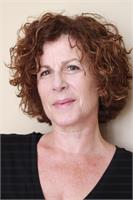 As a seasoned practicing Nurse Annie has been committed to empowering others to reach their full health potential. Through the practice of yoga she is thrilled to have found a way to continue to help others combine a healthy mind, body and spirit.
As a new YTT graduate Annie is passionate about helping students achieve a safe and fulfilling yoga experience through awareness, thoughtful movement and connection to breath.
---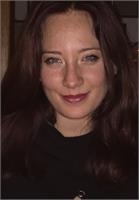 In 2012, after practicing yoga for 4 years, Lauren began teaching meditation to survivors of trauma and domestic violence. In 2016 she completed her yoga teacher training and began teaching at Yoga Tree Studios.
She has since studied Functional Movement through Childhood Developmental Kinesiology, Tensegrity and Somatics, and DNS. She is also working toward becoming certified in Yoga Therapy, and Ayurveda.
Lauren's classes focus on finding a balance of strength and flexibility, as well as peace of mind and calmness of breath. She believes that yoga is for everybody, and aims to teach inclusive and beneficial movement for students from all walks of life.
---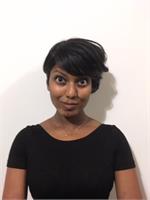 Caroline's classes explore traditional practices from a modern perspective. Her teaching is direct and down-to-earth. There is a focus on optimal alignment and the connection of breath with a calm mind. Although challenging, they are accessible to everybody and every body who enjoys movement and wants to gain flexibility, strength and stamina. Caroline's classes target your inner strength and will motivate you in a positive direction.
She received an Hons.Bsc in Psychology from the University of Toronto and completed her initial teacher training with Yoga Tree. She has also expanded her teacher training knowledge by studying in London, England. She knows the amazing benefits to a regular yoga practice and inspires people to lead a healthy, happier and more compassionate life on and off your mat!
---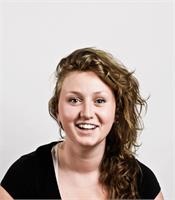 Tara began taking yoga classes to build physical strength, but what made her addicted to the practice were the emotional and mental benefits of asana. Through yoga, she has found self-love and acceptance, which have enabled her to achieve many things she never thought possible - including becoming a yoga teacher.
Through dynamic flows that will increase the heart rate and build strength, balanced with restorative counter-poses and emphasis on the connection to breath and on focusing of one's own practice, Tara hopes to facilitate the journey towards self-love and acceptance for her students.
---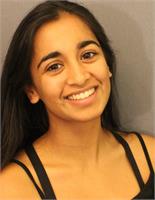 Rhea started practising yoga 8 years ago, but fell in love with it as a teenager when she was able to use it to escape from the pressures of adolescent life. Yoga became a tool for her to bring peace into her life while strengthening and stretching her body, and she was fascinated by the science behind the physical and mental benefits of the practice. Rhea wanted to share this energizing and relaxing practice with youth, so she got certified through YogaTree's Teacher Training program where she was fortunate enough to be taught by amazing teachers like Jason, Karin and Elysia. Today she teaches teen-only classes and hopes that all youth in her community, especially those struggling with anxiety and self-esteem issues, have the opportunity to experience the magic of yoga.
---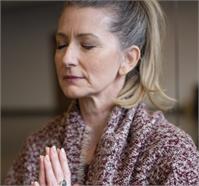 Since discovering yoga in early 2000 and making it a regular practice in the last few years, Shannon has found greater sense of peace, calm and awareness in everyday life. After completing the 280 hour yoga teacher training program with YogaTree it became evident that sharing her passion for yoga with others is her calling.
In addition to the physical benefits of strength and flexibility, Shannon hopes to help students find revitalized energy, a sense of calm, and the opportunity to be more mindful and present. Students leave practice with Shannon feeling peaceful and rejuvenated.
---
Enwei believes Yoga is much more than just physical practice. Yoga helps us to look inward and find our true nature.
Enwei is a Yoga Tree teacher training graduate, registered practitioner for Chinese medicine and registered acupuncturist. She truly finds the profound physical and mental changes for people after simple routine yoga practice. She would love to share and promote Yoga with more people who can potentially benefit from it.
Her class focuses on movement with breathing, body strengthening, correct body alignment, emphasizing different health benefits for yoga poses and also creating deeper connection between our bodies and inner selves.
---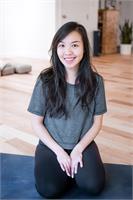 Born and raised in Montreal, Carmen was initially introduced to Yoga in 2010. Her practice is deeply influenced by Hatha and Ashtanga Yoga traditions. Carmen believes that there is always something to learn from one another whether it is sitting still as a student or as a teacher. She aims to share her passion and creativity when it comes to sound body movements. Her multidisciplinary approach towards yoga brings calmness and warmth to the room. With her contagious positive energy, she hopes to build connections through every interaction.
---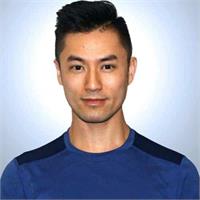 Shaun's interest in Yoga came from looking for a counterpart to his martial arts practice that would help him keep his inner calmness, and remain strong and flexible. He has completed his 200hr training in Germany and his 500hr in New York City.
Shaun teaches Hatha, Hatha Flow, Vinyasa, and Yin Yoga classes. His classes are genuine, supportive, challenging, and always in a fun loving environment. His attention is to correct alignment, breathwork, and stretching the mind to go beyond physical practice. With calm and supportive guidance, Shaun allows his students to reach and feel their undiscovered potential.
---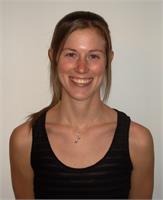 Jessica has been practicing yoga for over 7 years, and recently completed Yoga Tree's 200 hour teacher training program. She also recently became a registered Occupational Therapist, and tries to integrate OT's holistic approach into her yoga classes, focusing on mind, body, breath, and spirit. Jessica was brought up playing a wide range of sports, however she fell in love with yoga for its benefits on her mental health and well-being. She tries to balance physical challenge with mental relaxation in her classes, and provides variations so that her classes are accessible to everyone.
---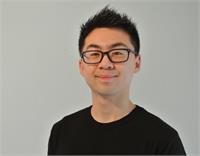 Johnny (Tsun Yip) Lo is a registered massage therapist (RMT) with the College of Massage Therapists of Ontario. Johnny graduated from the Canadian College of Massage & Hydrotherapy with cum laude. Supplementing his massage therapy skills, he has also worked as a personal trainer and is also a registered holistic nutritionist (RHN).
Johnny has a wide array of clinical experience, including treatment of national level athletes, high risk pregnant population, and both young and geriatric population. Working at Sunnybrook Hospital's NICU and attending various sporting events has provided much needed hands on experience.
His combined education and clinical experience allows him to treat a great spectrum of musculoskeletal conditions, ranging from sports related injuries or muscle imbalances to wear and tear of daily life and work.
During his free time Johnny loves to train outdoors for strength and injury prevention. When at home, he loves to read whatever catches his interest, ranging from academic journals to children's picture encyclopedias.
---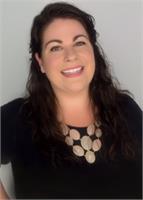 Kelly Barnes is a Registered Massage Therapist (RMT), in good standing with the College of Massage Therapists of Ontario and also member of the Registered Massage Therapists Association of Ontario. Kelly is a believer in overall wellness and feels strongly that Massage Therapy has major benefits for the body, mind and soul. After a full assessment, including an analysis of posture and potential muscle imbalances, Kelly formulates a treatment for the specific needs of each individual. Using a combination of fascial and muscle release, deep tissue, Swedish techniques, joint play, trigger point therapy and facilitated stretching, Kelly creates a personalized treatment for each client to help alleviate specific symptoms, find the source of dysfunction and aims to educate clients on how to avoid injury in the future. Kelly has also taken additional training in Perinatal massage via the Trimesters: Perinatal Professional Development Course and has experience working with Moms to be as well as brand new Moms. Kelly looks forward to meeting you and helping you achieve your wellness goals!
---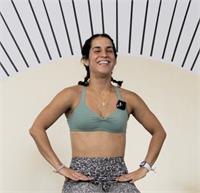 Andrea's love for movement began with ballet at a very young age. Shortly after completing her Bachelor of Fine Arts in dance, she somehow stumbled into a Yoga Class one day - and was immediately hooked! She quickly dedicated herself wholeheartedly to the practice, falling in love with the discipline required, the non-judgmental culture and the unique way that yoga challenges you. Andrea is a RYT 250 graduate of Yoga Tree's Yoga Teacher Training program specializing in Ashtanga, Vinyasa, Hatha Flow and Hot yoga. Andrea's career as a performer will only service to shine the spotlight on her natural gifts, bringing her energy, passion and pure joy to every one of her classes.
---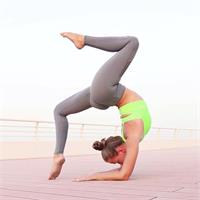 Jessica Olie is a certified yoga instructor based out of Dubai, and has gained an international following through her e-books #LETSSTARTYOGA and #LETSSTARTYOGA 2.0. Jessica hopes that you will be able to learn from her experiences and more about what it means to practice yoga safely and effectively. More importantly, Jessica wants to give you the tools and knowledge you need to kickstart your yoga journey and take it to the next level. We are excited to host Jessica's first yoga workshops in Canada!
---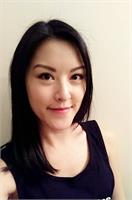 Celine was first introduced to yoga in 2014 when she was living in Hong Kong. With a background in dancing, she has always loved the body's capability in creating pretty shapes and forms. It didn't take long for Celine to realize that yoga offers so much more than just stretching and flexibility. She started noticing a reduction in her episodic migraines and discovered her stress levels and anxiety with the hectic Hong Kong life style were also reduced with each of her yoga practice. She quickly fell in love with how yoga inspires self-discoveries, deep body connections, and discipline. The fact that yoga is non-competitive and allows individuals of all ages to practice encouraged Celine to deepen her own practice.
Celine is now back in Toronto and a graduate from the Yoga Tree Teacher Training Program. She enjoys being able to assist and inspire others in discovering their own body and their own yoga journey in hopes yoga can offer each individual what it is able to offer her.
---